Workshop | Permits, Locations, and Resources: All You Need to Know About Producing a Film in San Diego
Permits, Locations, and Resources: All You Need to Know About Producing a Film in San Diego
Tuesday, November 14, 12-2pm | Presented by Guy Langman, City of San Diego Special Events and Filming Department 
Room 321
This workshop provides valuable information on acquiring permits, scouting locations, and accessing resources for film production within the city. Ideal for filmmakers looking to work in San Diego.
---
Meet the Presenter, Guy Langman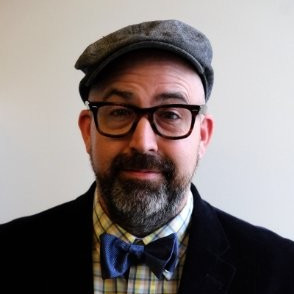 Guy Langman brings over 16 years' worth of leadership experience and film industry knowledge to San Diego as the Filming Program Manager in the City of San Diego Special Events & Filming Office. He most recently served as Paramount Global's Senior Manager of Government & Community Relations, focusing on local city, county, and community issues that could have an impact for on location filming and large live televised awards shows & sporting events throughout the U.S. During that time, Guy guided localized COVID-19 government relations strategies for the company across its content brands to ensure filming could be completed in a safe and efficient manner. Before that, Guy was an integral part of the Los Angeles Regional Film Office's (FilmLA) team as a Senior Community Outreach Liaison, charged with maintaining balance between L.A. neighborhoods, businesses, and film production. Guy was the driving force in incorporating GIS (Geographic Information System) technology into FilmLA's next generation permitting system, allowing for more accurate information sharing and city-wide communication in regards to film shoots. Guy served his country for 21 years in the United States Coast Guard, with his final active-duty tour overseeing the safety and execution of thousands of large marine events along Southern California's waters including: 4th of July Fireworks, Holiday Boat Parades, Boat races/regattas, and numerous film shoots including the "Pirates of the Caribbean" franchise, "Inception," "Captain America: The Winter Solider," "Dexter," "CSI: Miami" and CBS's "NCIS" franchises. In 2012, Guy was awarded the Federal Employee of the Year Award by FLICS (Film Liaisons in California Statewide) for his contributions in streamlining waterside filming requests while also increasing their overall safety and community engagement.
---
Participants will receive an Award of Completion for each workshop they attend.
2.0 quarter units will be given for those who attend the full week of sessions.
Note: For any questions, please contact: Morgan Appel (mappel@ucsd.edu) or Britt Maxwell (b1maxwell@ucsd.edu)
Course Number: HUM-80001
Credit: 2.00 unit(s)
In this program
---
No shows available.
Dates & Times
Past
Sponsored by